Marilyn Kohn - Real Estate, Homes & Property For Sale in Peoria Illinois
Over 8,000 Homes Sold! ~ Peoria Illinois Real Estate.

Member Top 100 RE/MAX Real Estate Agents in America over 15 years.

#1 RE/MAX REALTOR

®

in Peoria Area Real Estate ~ over 20 Years!

RE/MAX Circle of Legends, Lifetime Achievement, Luminary of Distinction and Paramount of Excellence Awards.

Luxury Homes & Senior Real Estate Specialist.
Whether you are looking for a humble abode or a mansion, a big yard or maintenance-free living, a first time homebuyer or an experienced investor, Marilyn Kohn can help with all your Peoria, Tazewell and Woodford county real estate needs.

As you take a journey through the enchanting areas of Peoria, Bartonville, Washington, Chillicothe, Morton, Dunlap, Peoria Heights, Metamora and Germantown Hills, you'll find each has its own unique characteristics and gracious neighborhoods.

Here's a taste of what you will discover as you search for your new home. We have towns that are easy to navigate, full of hardworking employees, fun to explore, full of talented artists, musicians and writers, and generous residents who volunteer their time for charitable organizations. We have areas that give you that small-town atmosphere and will welcome you with open arms. Other areas offer spacious living and activities that will keep your social calendar full throughout the year. If maintenance-free is what you seek, we have that too. To begin your search for the perfect home, use our advanced property search tool and when you find a home that you would like to see in person, contact Marilyn Kohn.

Several neighborhoods are far enough from the hustle and bustle of a busy city life, but close enough to the modern amenities necessary for everyday living. There are parks with scenic trails where you can take a walk at the end of the day to unwind and clear your mind, or shopping is available to satisfy your cosmopolitan needs, as well as restaurants from casual to sophisticate.

There is a lot to explore so if you don't have the time to search homes for sale, let Marilyn know exactly what you are looking for and she will let you know when a home comes on the market that meets your specific criteria. There are homes to suit every lifestyle and budget, from luxury estates with big yards to condos that require little to no maintenance. Together, we can make your dreams a reality.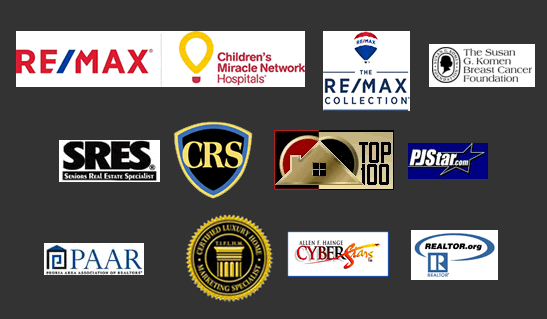 Marilyn Kohn is a top RE/MAX realtor in Peoria, Illinois. Marilyn specializes in real estate, homes and property for sale in Peoria IL and the surrounding area with property listings for Dunlap, Washington, Germantown Hills, East Peoria, Morton, Chillicothe, and Metamora. Whether you are buying or selling real estate in Peoria, Illinois, let Marilyn Kohn be your realtor.






Peoria Illinois Real Estate | Search Peoria Real Estate | Peoria Illinois Home Search | Peoria Realty Agent
Peoria IL Real Estate | Peoria Real Estate | Peoria Illinois Real Estate
Real Estate Agent Peoria | Peoria Real Estate Agency | Real Estate In Peoria IL

ActiveRain Real Estate FIND Peoria, Dunlap, Washington, Chillicothe, Germantown Hills, East Peoria and Morton
HOMES: executive homes and professional relocation services
Tour Our Featured Homes: Homes, properties, & other real estate in Peoria, Dunlap, Washington, Chillicothe, Germantown Hills, East Peoria, Peoria Heights, Pekin, Metamora and Morton and Illinois with virtual & visual tours, photos, and more.
Tour All Peoria Area Homes: Homes, properties, & other real estate in Peoria, Dunlap, Washington, Chillicothe, Germantown Hills, East Peoria, Peoria Heights, Pekin, Metamora and Morton
Area Homes: Search all Peoria, Dunlap, Washington, Chillicothe, Germantown Hills, East Peoria, Peoria Heights, Pekin, Metamora and Morton area MLS listings in Illinois from real estate brokers
New Construction : New homes for sale, new construction and newly built properties and real estate subdivisions
Unique, Renown & Luxury Homes: Home buyers, find luxury homes, real estate, riverview homes, mansions, & acreage and land for sale on these top national & international listings web sites
Commercial Property: Commercial property listings in Peoria, Dunlap, Washington, Chillicothe, Germantown Hills, East Peoria, Peoria Heights, Pekin, Metamora and Morton area.
Aggressive buyer's and seller's agent