Luxury Properties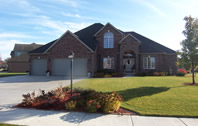 Contemporary, plush and first class are just a few things that come to mind when thinking of a luxury home community. Your experience begins when you cross into the entrance of one of our upscale neighborhoods amidst acres of lush manicured lawns.

Our luxury communities are nestled in picturesque settings, offer world-class amenities and gives homeowners a high quality lifestyle. This is where you will find grace, elegance and the tranquil lay of the land as part of your everyday lifestyle.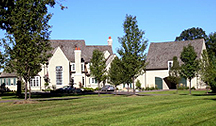 There is always something nearby to satisfy all walks of life from the young to the young at heart. From business to sports, professionals to entertaining, social gatherings to a quiet dinner – there is something for everybody to enjoy.
These impressive homes situated among detailed landscapes have features such as gourmet kitchens, granite countertops, upscale steel appliances, large bedrooms, spectacular views and spacious living. Come home to a place where your lifestyle is among the finest in the Peoria area.