Bartonville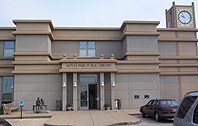 Like many municipalities in central Illinois, Bartonville offers plenty of space to grow for its more than 6,000 residents. Located in southern Peoria County across Interstate 474 from Peoria, Bartonville is an interesting mix of multi-generational families who love the feel of their small town, and the new families who are discovering all that this community offers.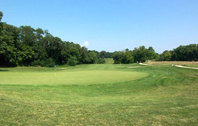 Bartonville blends industries such as Keystone Steel & Wire and historical sites such as the old Peoria State Hospital grounds, portions of which have been adapted over time into a business park. Important other ingredients include the Greater Peoria Regional Airport, the Illinois Air National Guard unit, quality schools in Limestone Township, the well-stocked Alpha Park Library and the ever-popular community pool.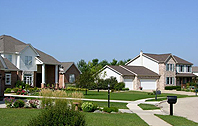 The village has a rich heritage, and the many traditional neighborhoods make Bartonville an inviting place to call home in virtually every size, shape and price range imaginable. Residents can quickly hit the road to get to work or other destinations, thanks to the convenient location and easy access of Interstate 474.
Igniting a great deal of enthusiasm and growth has been the addition of the nationally renown Coyote Creek Golf Course. Designed by one of the leaders in the golfing world, this world-class course takes advantage of Mother Nature's own curves and valleys to challenge golfers of all ages and skill levels. The opportunity to develop homes alongside this recreational oasis creates an exciting and unique blend of all the elements to make for an rewarding and relaxing lifestyle.